It seems that the only constant in Mecklenburg County is that there is not near enough homes for sale to meet buyer demand. In March, the supply of homes throughout the Charlotte region fell to new historic lows with Mecklenburg county leading the way to a scant 1.8 month supply of housing. To put that in perspective, the inventory fell 21.7% compared to March 2017 and in the city of Charlotte alone, inventory levels are only 1.6 months. The "Months Supply" statistic looks at how long it would take to sell every home in the market if no new inventory was added. 4-6 months is considered balanced.
As a result of the tight market, home sales in Mecklenburg county fell 10% (7.1% in Charlotte) with only 1,747 home closed total. The tighter supply are leading prices to spike, with the median home price last month jumping 5.9% to 251,000 and the average sales price increased 5.1% to $315,476.
While sales were down, pending home sales were up 6.5% to a record 2,254 units under contract, a record that withstood since March 2006.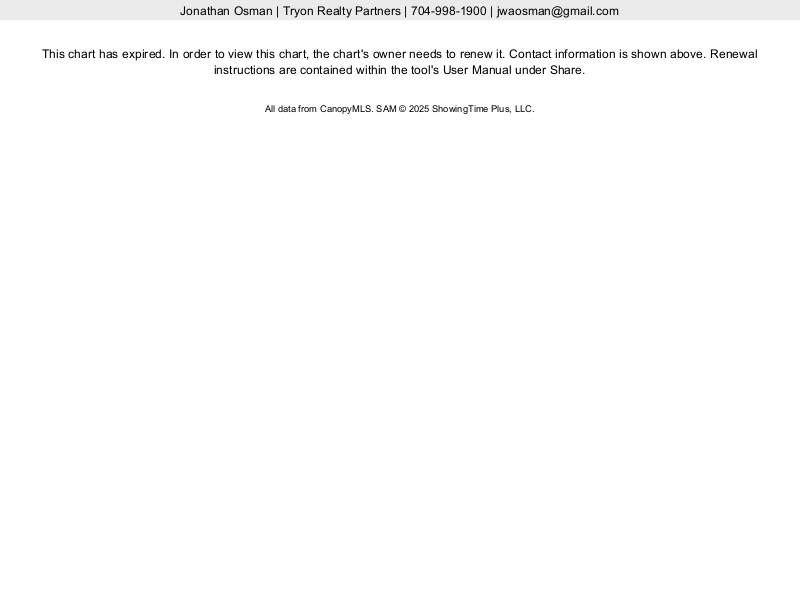 With the Charlotte area hitting the peak selling season, the lack of inventory is expected to lead to continued price increases and shorter days on market. Inventory does increase above $300,000 and there remains a 4.4 month supply of housing priced $500,000-$1,000,000. Buyers shopping below $300,000 Charlotte and Mecklenburg county should anticipate their offer being presented in a multiple offer situation and to position themselves as the best option for the Seller.
Here's the breakdown by city:
Charlotte:
Median Home Price: $238,000 (+5.8%)
Average Days on Market: 37 (+2.8%)
Closed Sales: 1,425 (-7.1%)
Median Price per Square Foot: $131 (+10.1%)
Percentage of Original Sales Price: 97.9% (+0.0%)
Cornelius
Median Home Price: $276,250 (+6.9%)
Average Days on Market: 45 (-27.4%)
Closed Sales: 62 (-29.5%)
Median Price per Square Foot: $147 (-2.0%)
Percentage of Original Sales Price: 94.7% (-1.7%)
Davidson:
Median Home Price: $341,353 (+24.0)
Average Days on Market: 78 (-9.3%)
Closed Sales: 40 (-28.6%)
Median Price per Square Foot: $167 (+1.8%)
Percentage of Original Sales Price: 97.5% (+0.1%)
Huntersville:
Median Home Price: $319,500 (+6.8%)
Average Days on Market: 54 (+3.8%)
Closed Sales: 24 (-25%)
Median Price per Square Foot: $124 (+7.8%)
Percentage of Original Sales Price: 97.1% (-0.3%)
Matthews:
Median Home Price: $273,000 (-0.5%)
Average Days on Market: 49 (+4.3%)
Closed Sales: 93 (-6.1%)
Median Price per Square Foot: $124 (+2.5%)
Percentage of Original Sales Price: 96.9% (-0.4%)
Mint Hill:
Median Home Price: $329,990 (+15.2%)
Median Days on Market: 64(+12.3%)
Closed Sales: 21 (-59.6%)
Median Price per Square Foot: $115 (-0.9%)
Percentage of Original Sales Price: 97.3% (-0.3%)
Pineville:
Median Home Price: $201,000 (-9.7%)
Median Days on Market: 11 (-67.6%)
Closed Sales: 24 (-25.0%)
Median Price per Square Foot: $125 (+7.8%)
Percentage of Original Sales Price: 98.2% (-0.9%)